Lighting or energy control system is much more common in the market these days but they are actually not a new add-on to our real estates or buildings. This technology has been used for decades in large commercial building areas particularly in properties which are built with full automation systems. The only changes now that make it an attraction to home owners are its system. Starting from a basic switching device to an automated dimming system, now it is capable of saving energy as well.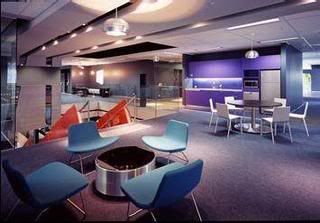 Back in the past, people who own or buy new real estates were thinking about good lighting systems which function is only to provide a bright and safe passage for people to see. Now, features in the lighting system have become more prominent especially in the residential arena. If you too are serious about lighting, services from professionals can be utilized to help you design how it delivers the lighting features throughout your house. Additionally, the interaction and usage between user and the control system has been made simpler and these energy efficient fixtures are more sustainable than ever.
So what advantages does this technology bring us?
One: Dynamic and Convenience
Conventional circuits in our house cannot be changed that easily, thus each of them are limited to switches that are wired and in order to activate or deactivate them, a person is require. Fortunately, this new control system is not affected by the point of a switch or circuit, as long as they are on the same network, any one of the switch is able to control a single, multiple or even all the circuits. In addition, this offers you the ability to switch off everything when exiting the house as well as turning on all the lights in an event of emergency.
Two: Energy Load Shedding
Dimming circuits can actually reduce the energy consumption where many people did not realize. As for regular light switches, it will always provide a full power to the circuit and that could be a total waste of energy. Therefore, with a smart control system, lighting power can be configured to run at 2/3 of its brightness as a standard while saving 1/3 of the energy. Moreover, the system can be set up to turn off its power in your desired areas at a preset timing, helping forgetful people to save money, and extend the lamp life and replacement costs.
Three: Smart Building Functions
Almost every other electrical system in your house can be integrated with this energy control system. This includes motorized curtains, audio system, ceiling fans, smoke alarm and so on. The main function is either to activate or deactivate these systems or the lights.
There are so many different manufacturers of control system available in the market, and each of them is created with different hardware, programs, design and support system. Hence, making a wise and trouble-free decision of which system to choose is very important, because once it is implemented, it is a part of your home.